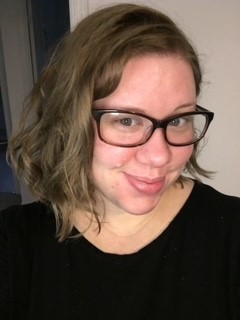 A Day in the Life of...
Senior Category Manager, Commercial 
That you never know where your day will take you. Being part of the Commercial Team means that you reach multiple departments and the work that you undertake can be really varied.
Well I have to really thank my Mum! I had not long graduated from University and hadn't been given much of a steer around finding a job/career. This made looking for work really daunting and I ended up taking the first job I was offered, which was in a call centre. I found the work very challenging and knew this wouldn't be the career for me, little did I know that my Mum was applying for jobs on my behalf. One of these was a Contracts Assistant for Welsh Health Supplies. I attended the interview and was offered the job. Within a couple of months it was clear that Procurement felt like an exciting and challenging career that I could really enjoy and become passionate about.

Within Welsh Health Supplies I was given the opportunity to undertake the Chartered Institute for Purchase and Supply (CIPS) Diploma and from there advanced to the Professional Diploma, which led to my MCIPS qualification. This can now be achieved via University degree, or via your employment, so plenty of avenues to achieve the qualification if attending University isn't for you. Welsh Health Supplies became Procurement Services and my career blossomed from Contracts Assistant to Senior Category Manager, managing a team of 15 undertaking procurement of medical consumables for all of the Welsh NHS.

Within 2022 I felt that I had achieved all I that I could within the NHS and that perhaps a change of direction would be beneficial for my career. This led me to finding a new career within PDS within a new industry, the learning and variation in work undertaken has propelled a new passion and drive. Working within the Commercial/Procurement sector there are many career avenues to explore and industries to consider working in. Most organisations rely on a Procurement/Commercial department for their purchasing needs , which provides ample opportunities and careers.
I cannot commend the people at PDS enough!

There is a real sense of community and a drive to be led by the people of the organisation, which is so refreshing to see. My manager and team are so supportive, the comradery is brilliant, which really speaks to the ethos of PDS.
As a Senior Category Manager I have a portfolio of ongoing projects to undertake procurement activity on. These projects vary from HR procurement requirements to National Framework agreements for wider policing. Depending on where we are in the project lifecycle will depend on the work required. Typically I will be jumping from writing reports and tender documents to undertaking calls with departments advising on how to procure a good or service, to updating Commercial Guidance and policies.

Part of the reason why I love procurement is that I get to have amazing interactions with different departments and people and help them with a need. To me it's like solving a puzzle and brings me the most satisfaction when I can complete the task and the stakeholder is happy and satisfied with the outcome.