There isn't a monopoly on good ideas in the business change and IT department, and it's long been said "If you want to improve something, then ask the people who use the service or process how to improve it."
Also there are lots of colleagues who can unlock huge benefit in terms of improving service and reducing costs who might not feel confident in raising their suggestion. With the huge pressures on the police service in terms of increasing demands and the need to reduce costs, gathering and maximising the value our our colleagues ideas is vital.
In our #Wednesday #Webinar on 15th Feb 2023, we are joined by Lancashire Police who will be sharing how they have leveraged the built in employee ideas platform, within the Microsoft 365 blueprint to empower those across the forces to shape the way they deliver policing to the local communities.
They will also explain how they manage the ideas generated, turning ideas into delivered projects and improvements. Of course, to keeping the ideas rolling in is visibility and transparency of what happens as a result of the ideas being summited.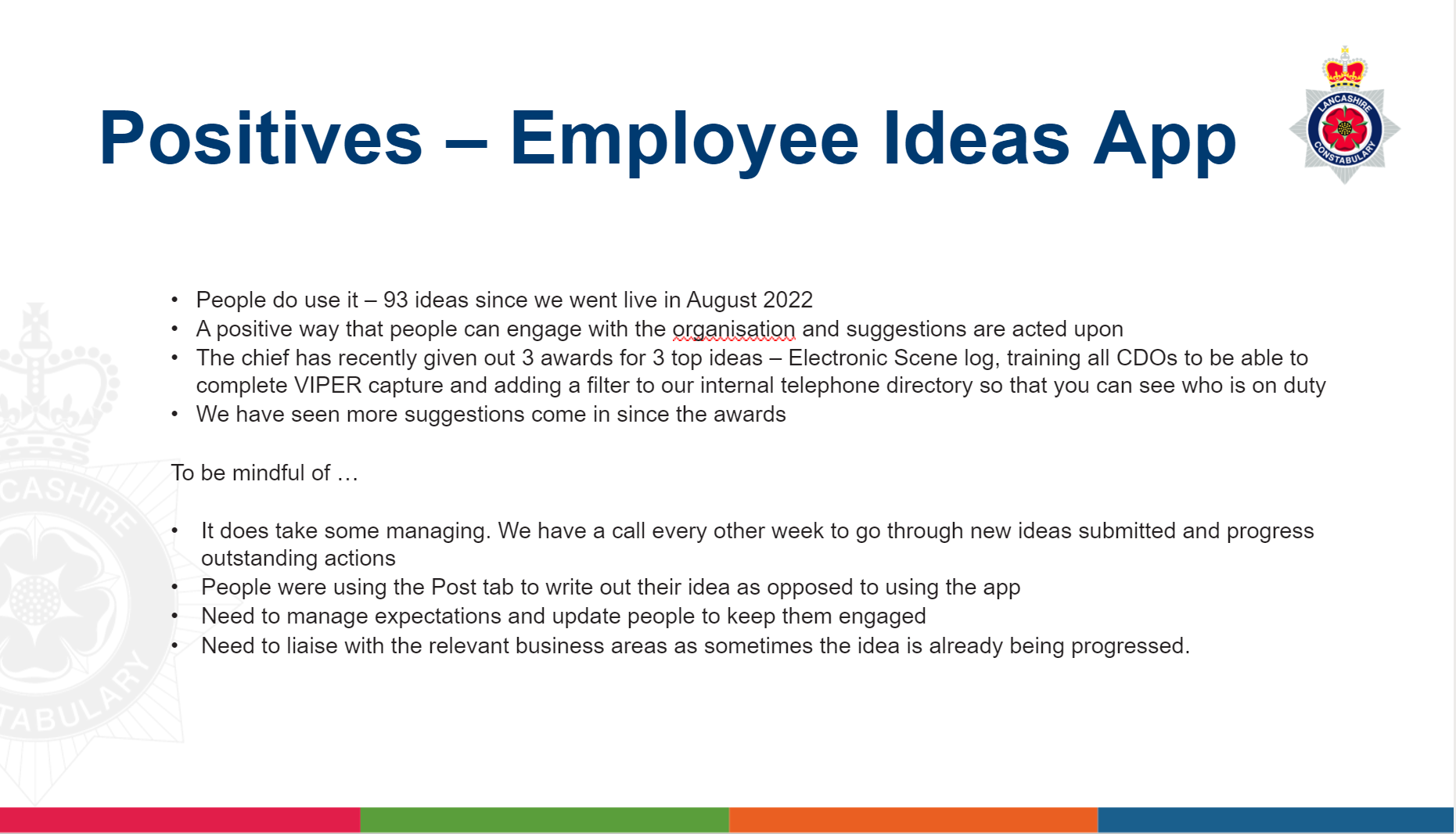 Join our live and interactive webinar at 12pm midday on Wednesday 15th Feb 2023 to find out more. Click here to join live, but don't worry if you miss the live event, the recording will be available shortly afterwards.