Police Digital Service in the news
Read articles where the Police Digital Service and its work to support policing is covered by the media.
Click the Read More button to be directed to the publisher's website.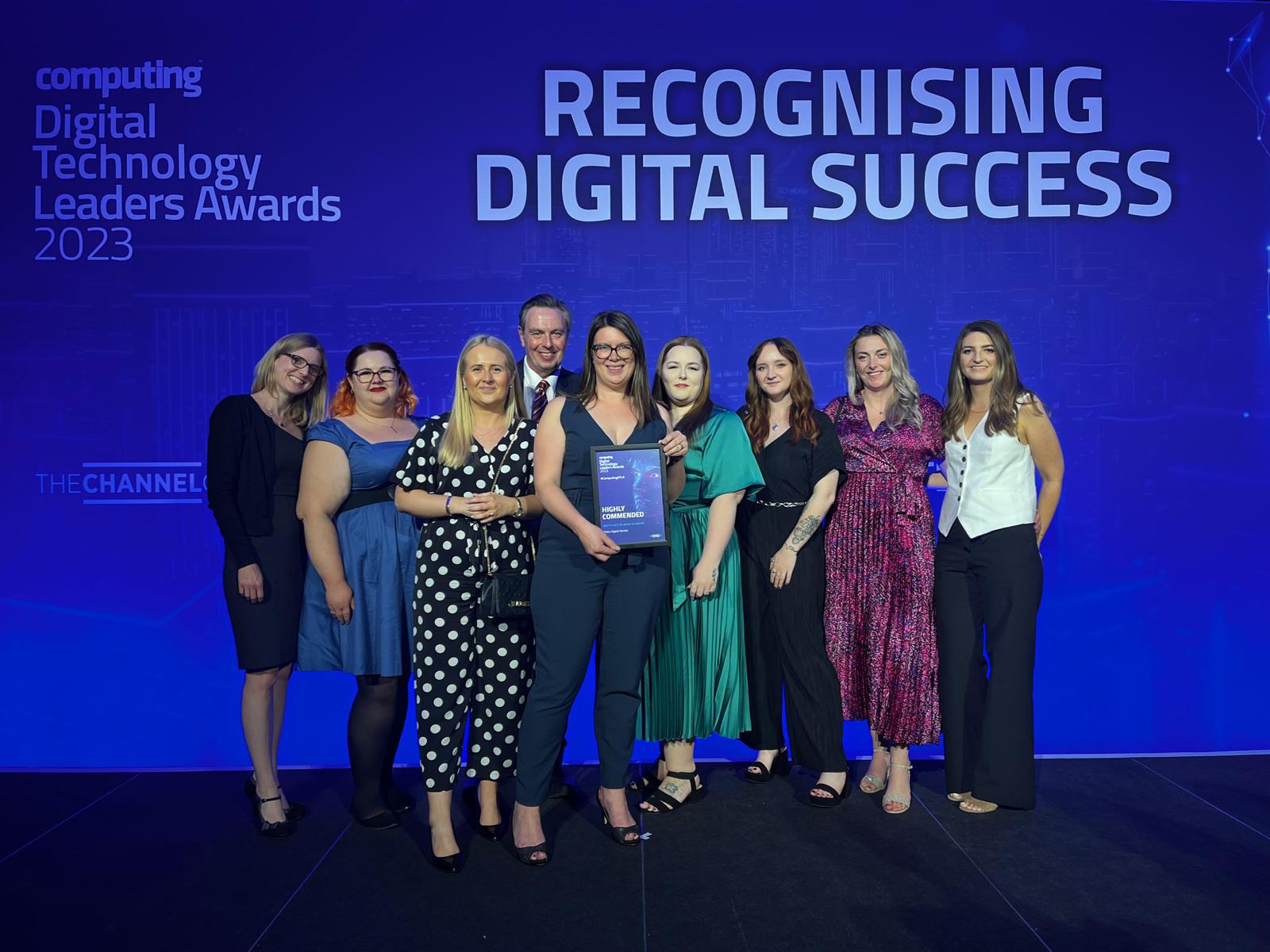 The Police Digital Service (PDS) is delighted to have been awarded 'Highly Commended' in the category of 'Best Place to Work in Digital' at the Digital Technology Leaders Awards last night.
PDS was up against some strong competition in the award category, which asked award entries to demonstrate evidence of a digital culture that embraces ideas, and examples of innovative digital projects with major employee involvement. Royal Engineers Geographic, Government Digital Service and the Driver and Vehicle Licensing Agency all competed, with Royal Engineers Geographic and PDS taking away awards.
PDS, which coordinates, develops, delivers and manages digital solutions and services that enable UK policing to improve public safety, has grown exponentially since 2021, going from a small organisation to one that now employs over 270 people working remotely across the UK.
With growth looking set to continue, this award comes at a great time for PDS. Kath Stephenson, Head of HR at PDS, believes that the organisation's passion and commitment for connecting and enabling staff through digital has seen it make huge strides in developing a range of activities that has helped drive change – and ultimately contributed to its success. She said:
"There is a genuine desire within PDS to empower its people through its five core values. We value people; we do the right thing; we are innovative, we are passionate and proud and, most importantly we are one team.
"This award is testament to the organisation's investment in developing and fostering the ideas, tools and channels to create a sense of togetherness, despite its people working remotely. We believe that this, combined with flexibility and a positive culture, is key to attracting and retaining the most talented people in the business."
Last year PDS published its Diversity, Equity and Inclusion Strategy, confirming its commitment to building a welcoming, diverse, and inclusive culture.
Its Staff Forum continues to ably represent the views of the teams within the organisation, and to present eminently sensible suggestions for changes to improve conditions for all employees.
During the past year they have led to the implementation of the Mental Health First Aider Scheme and enhanced parental leave. PDS has also introduced the Diversity, Equity and Inclusion Network to ensure it is meeting the needs of all its employees and actively working to create an inclusive culture that values diversity. It was members of these groups, and of the Staff Forum, who represented the organisation last night as a reflection of the changes they are helping to drive on behalf of PDS.