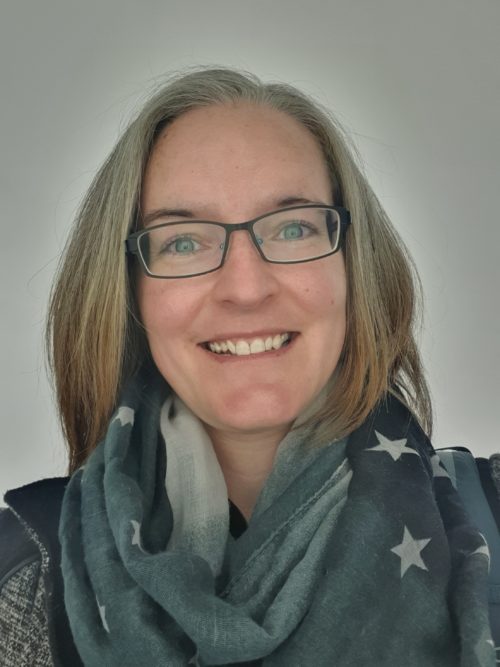 A Day in the Life...
Strategic Cyber Threat Intelligence Lead, Cyber
Hahahaha! The question I get asked most during interviews for recruitment for my team. Every day is different – we are threat led which means that anything scheduled into my calendar very rarely survives. Every day we spend our day identifying, reporting, and mitigating the potential cyber threats to policing. We are the team who are responsible for identifying the issues before they become a problem. This means that we monitor vendors and third parties continuously for any changes in addition to monitoring threat actor behaviour and actions on both the surface and dark web. If someone is talking about a new threat, new malware, or potentially even directly about policing we want to know about it.

We also spend a lot of our days helping forces with an entire remit of queries sometimes verging on the weird and wonderful. We have a policy that there is no such thing as a stupid question in our mailbox and we live by this. Due to this we are always answering questions relating to cyber threat from all corners of the UK and from senior stakeholders such as the Home Office, NCA and NCSC.

If there is a cyber threat or issue relating to policing or partners of policing, we are the team who will be telling you about it – along with recommendations.
Anyone who ever speaks to me, knows just how much I love my job – it's trying to stop me talking about it that tends to be the problem. The reason I love my role, primarily is due to the impact factor that I get from everything that we. We might think something is the smallest patch or mildest concern but this could be the difference between a force operating or them being unable to access services or operate digitally. We run by the motto that 'we protect policing so that policing can protect the public' and this drives us to work harder every single day.

The cyber threats policing face every single day are dynamic and exceptionally fast moving which means that every single day at work is different. There is no time to ever even consider being bored that's for sure!
I'm a career cyber convert! I don't have any official qualifications or training which directly relates to cyber – however every day in cyber security is always a learning day and being on the front line for threats often means that we are miles ahead of the training curve/materials.

I've had many past lives which have got me to this point. Following my Astrophysics degree at university, I started my career as an Aerospace Battle Manager in the Royal Air Force serving in theatres of combat around the world. Following this, I moved to the US to complete a second Masters programme in Defence and Strategic Studies. I pivoted from their to working in Washington DC leading on all things science, technology, and security policy with a number of engagements with the Capitol and White House. Returning to the UK, I tried my hand at academia as a lecturer before moving in to the FinTech start up space. The past 8 years have then been a fast forward of establishing cyber intelligence functions across a range of industries. I've now been with the NMC since its establishment in 2020.
Since joining the NMC, I have been in 4 different roles and have the absolute pleasure of being a manager to the NMC Threat Intelligence team and Threat Hunters. Working alongside these amazing individuals, day-in-day-out is a privilege – it's hard work but it's also fun!

Throughout my roles, my managers have all been incredibly supportive and have enabled me to drive a team that I'm passionate about. I must be a nightmare to them sometimes but I know that I've managed to change opinions regarding the utility of our services and drive the NMC to being intelligence-led so hopefully I'm forgiven!!

I think the biggest thing that is important to myself and my peers in the NMC in particular is that we drive to create a work environment that we wish we'd been working in all of our careers. We all have horror stories and lessons learnt that we would never want to inflict on anyone else, so we work tirelessly to ensure that we create an environment in which everyone thrives and enjoys being a part of. That's huge! To be part of a team, which is delivering impact but which cares about the individual and puts them first makes it a great place to be.