Join the webinar at midday on Wednesday 26 April
This week, we're joined by colleagues from Cambridgeshire Constabulary and our Video Enabled Policing (VEP) Programme team. The session will give an update on the Programme's progress and explore the Police Witness Coordination solution, sharing the experiences of this first deployment with the force teams at Cambridgeshire Constabulary.
The Police Witness Coordination PowerApp enables police witnesses to attend court remotely. Importantly it also provides timely trial updates and alerts allowing officers to manage their time more effectively, avoid unnecessary travel, and return to active duty with minimal delay or disruption.
Automating many of the administrative tasks associated with caring for and managing witnesses reduces the demand placed on witness care units and creates capacity to better support civilian and vulnerable witnesses.
Hear from both the programme team and users in forces who will not only demonstrate how the solution works but also share their experiences of using the the PowerApp and the impact it's having on the work of the Witness Care Team.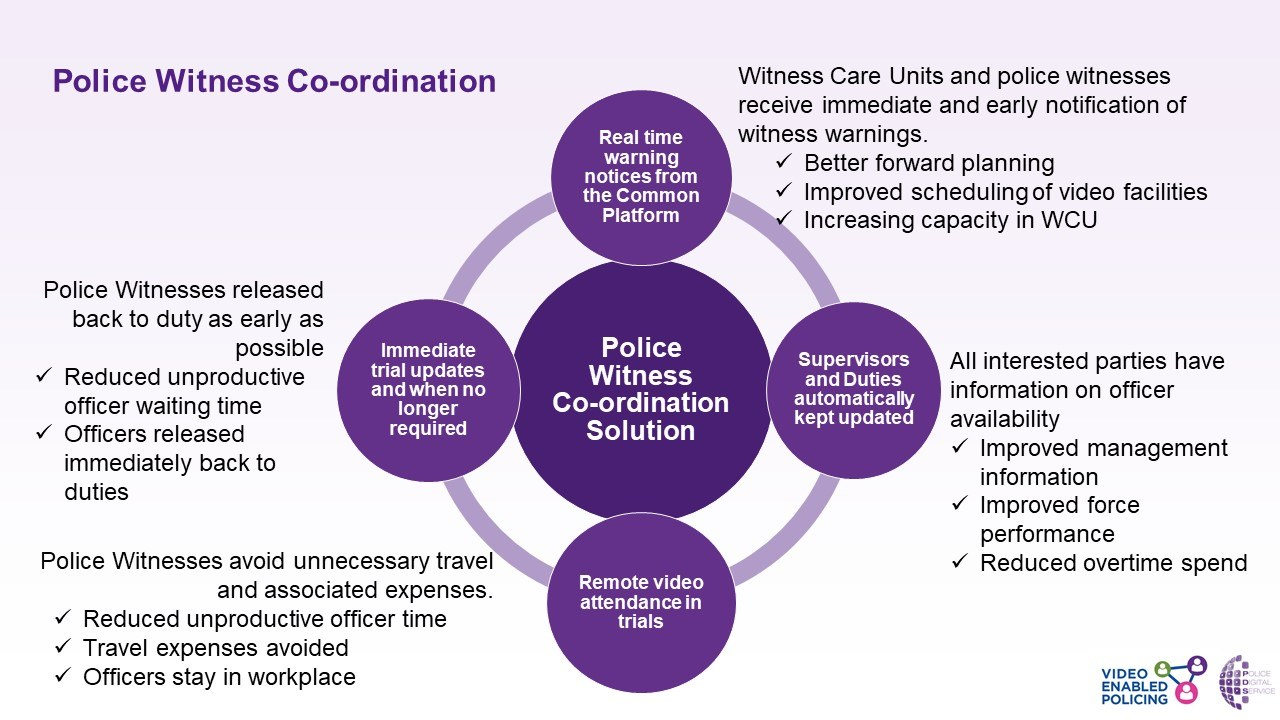 The Video Enabled Policing Programme is a fantastic example of the National Police Digital Strategy underpinning the delivery of effective change across police services. 
The solution leverages forces Microsoft 365 infrastructure to provide a fantastic user interface and experience, leveraging the existing security infrastructure and capabilities to help forces deliver improved services to both police officers and staff, but importantly enabling colleagues to support victims and witnesses.